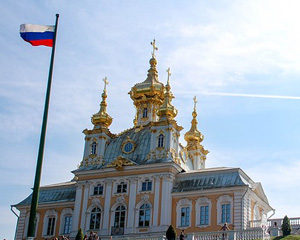 Have you ever wanted to visit Russia?  For many of us, who grew up with the Soviet Union firmly behind the Iron Curtain, it's hard to believe that US citizens are now free to visit Russia.  You will need to have a valid passport and Russian visa — more on that later — but a visit to Russia is well within the reach of any international traveler!
Russia is physically the largest country in the world, stretching across Europe and Asia.  The nation encompasses both massive cities and untouched wildernesses, and it has something for every type of traveler.  Whether you're a history buff, a big game hunter, an art lover, a nature enthusiast, or someone who just wants to have a good time, there's a spot in Russia for you.
Invitations to Visit Russia
Russia is very strict in its visa requirements for US citizens.  You must have a visa issued before you depart for Russia, and your US passport must be valid for at least six months after your planned departure from Russia.  In addition, you must have an official invitation before you can be issued a visa.
Visas for travelers who will visit Russia are broken down into three main categories: tourist visas, business visas, and homestay visas.  Homestay visas are for travelers who are going to visit friends or family in Russia, and who will stay in their home rather than in a hotel.  It requires a special type of invitation, which your Russian host must request for you at a local government office in Russia.
Business travelers, who are going to Russia for meetings, conferences, or site visits, will need to have a business visa.  For US citizens, business visas can be issued for either single, double, or multiple entry.  On any of these visas, you can be granted a stay of up to 30 days.  Single entry, double entry, or multiple entry visas valid for up to one year require that your business contact in Russia obtain a special invitation for you from the Russian Ministry of Foreign Affairs.  US citizens also have the option of getting a multiple entry visa valid three years.  This type of visa requires a letter of invitation written by your Russian business contact, but the details of what must be included on this letter are very specific.
Most travelers will enter Russia using a tourist visa.  Tourist visas can be valid for either single or double entry, with a maximum duration of 30 days.  Your hotel or tour operator in Russia will issue you a special kind of invitation for a single or double entry visa.  US citizens also have the option of applying for a multiple entry, three year tourist visa.  You can request this visa even if your invitation only specifies a single entry!
Russian Visa Applications
The Russian visa application is completed online.  It's not an eVisa, though — you still have to print out the application, sign it, and submit it along with your passport book for processing.
The visa application is notoriously complex, and if you fill it out incorrectly and your application is rejected by the Consulate, you will lose the submission fees you've paid!  That's why we like G3 Global Service's Concierge Service for Russia.  They give you a simple questionnaire to fill out, and then one of their Russia experts completes the application for you and emails it back to you to print and sign.  Easy!
Where to Apply for Your Russian Visa
If you think you need to go to the Russian Embassy to get your Russian visa, think again.  Several years ago, the Russian Embassy and Consulates in the United States outsourced their visa application acceptance services to an organization called Invisa Logistics Services.  Now, instead of going directly to the Russian Consulate, you have to go to an Invisa office to submit your visa application.  At the Invisa office, agents will do a preliminary review of your application and collect your visa fees.  They will then send your application on to the Consulate for processing.  When your visa is complete, you'll have to come back to the Invisa office to pick it up.
Applying at Invisa is not the same thing as using a visa expediting service.  A visa expediting service will hand-carry your Russian application to Invisa for you, and they'll also give you the service of thoroughly checking your visa application packet before it is submitted.  They'll also check your visa when it's issued to make sure everything was printed correctly.  This is a great service, since your visa will be printed almost entirely in Russian!
Using Your Russian Visa
Your Russian visa will be issued for a specific set of dates.   These dates are determined by your invitation — whatever dates are listed on your invitation will be printed on to your Russian visa. Unlike many other countries' visas, which are valid for use as soon as they are issued, you are not allowed to enter Russia before the entry date printed on your Russian visa.
Similarly, your Russian visa has a firm exit date printed on it, and you must exit Russia either on or before this date.  It's not possible to change the dates or get an extension, so make sure you depart Russia before your visa expires!  If you show up at the airport to fly home with an expired visa, you are in for an unpleasant time.  You'll likely be temporarily detained, and you'll certainly be required to pay a large fine before you are released to fly home.
Have you ever visited Russia?  Do you want to?  Tell us in the comments!