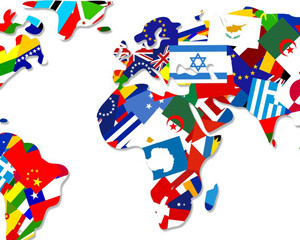 What Are Countries That Require Visas for US Citizens?
If you are planning an international trip, it's important to check and see if your destination will require you to have a visa. You can check online for the countries that require visas using a reputable travel visa expediting company like RushMyTravelVisa or G3 Global Services.
Popular Destinations Which Require Visas for US Citizens
The countries below are popular destinations that require all US citizens to have a visa in order to enter. Make sure you check the countries that require visas before you go, or you could end up stuck at the airport!
Australia
US citizens must acquire an electronic visa called an ETA (Electronic Travel Authority) before traveling to Australia. They are valid for tourist or business visits of up to 90 days. You can apply for your ETA online, or with the assistance of your travel agent or a visa service.
---
Brazil
Brazil visas must be obtained well in advance of departure from a Brazilian Consulate. They are issued as a sticker placed onto a page of your valid passport. Brazil maintains 10 consulates in the US, including the Embassy in Washington, DC, and you must apply at the consulate that has jurisdiction over your state of residence. Processing times for Brazilian visas can be very lengthy at some consulates, so plan ahead! The assistance of a visa service is recommended for the most efficient processing. Once issued, your Brazil tourist or business visit visa will be valid for multiple entries over a 10 year period. You can continue to use your valid Brazil visa even after the passport it is in has expired!
---
China
Our friends at G3 Global Services tell us that they process more visas for China than for any other country. Like Brazil, China requires that travelers must apply for their visa at the correct Chinese Consulate based on their state of residence. US citizens traveling for tourism or business are usually issued multiple-entry visas valid for 10 years.
---
India
India maintains a complicated visa processing system that begins with an in-depth online application; we highly recommend that India travelers use the services of a visa expediting company. US citizens who are traveling for tourism can obtain one of two types of visa: a single entry e-Visa (electronic visa, issued online) valid for a 30 day stay, or a 10 year multiple entry visa issued as a sticker visa on their passport. Business travelers are required to apply for a multiple entry sticker visa.
---
Indonesia
Vacationing in Bali? You'll need a visa. Visas are available on arrival at international airports in Indonesia, or you can apply in advance at an Indonesian Consulate in the US. You'll need to apply at the consulate that has authority over your state of residence, and every consulate has a slightly different visa application.
---
Kenya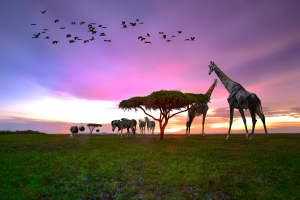 Like many African nations, Kenya requires visas for US citizens. Single entry Kenya visas are available online as e-Visas. Multiple entry visas are available through the Kenyan Consulate in New York City. Tourists are also eligible to apply for the East Africa Tourist Visa, which is aimed at tourists who will visit several nations on one trip. It allows multiple entries to Kenya, Rwanda, and Uganda during a 90 day period.
---
Myanmar
This up-and-coming destination requires visas to be acquired before departure. Myanmar visas are available at the Embassy in Washington, DC and the Myanmar Consulates in Los Angeles and New York City; where you apply will depend on your state of residence, as Myanmar also enforces consular jurisdiction. Tourists can also apply for Myanmar e-Visas online, but these are only valid for entry at one of three international airports in Myanmar.
---
Russia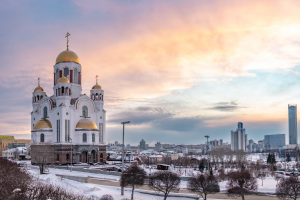 As Russia has one of the most complicated visa procedures, and does not allow travelers to mail in visa applications, we strongly recommend that you apply through a visa service. In order to visit Russia, you will need to have an official tourist or business invitation before you fill out your application. The application is filled out online, printed and signed, and the consulates are extremely particular about the way the application is completed. Travelers who apply on their own face a very high rate of rejection – using a visa service is key!
---
Vietnam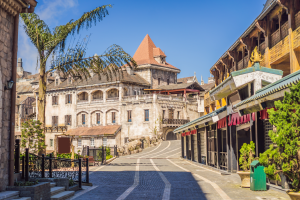 Vietnam visas must be acquired before you depart for Vietnam. Vietnam has an Embassy in Washington, DC and Consulates in Houston, New York, and San Francisco. All of them will accept applications from all US residents, regardless of where you live. Vietnam offers three options for visas: a sticker visa that is placed inside your passport, a "loose leaf" visa that is issued at the consulate as a separate piece of paper, and an eVisa that is issued online.
---
Additional Countries That Require Visas
There are always frequent updates to visa requirements so we highly recommend checking with a professional and trusted visa agency for all your travel visa needs.
Afghanistan
Algeria
Angola
Azerbaijan
Bahrain
Bangladesh
Benin
Bolivia
Burkina Faso
Burundi
Cambodia
Cameroon
Cape Verde
Central Africa Republic
Chad
Congo Republic (Brazzaville)
Cote d'Ivoire
Democratic Republic of Congo (Kinshasa)
Djibouti
Egypt
Eritrea
Ethiopia
Gabon
Gambia
Ghana
Guinea
Iran
Iraq
Jordan
Kyrgyzstan
Laos
Lebanon
Liberia
Libya
Madagascar
Mali
Mauritania
Mozambique
Myanmar
Nepal
Niger
Nigeria
Oman
Papua New Guinea
Pakistan
Qatar
Rwanda
Saudi Arabia
Sierra Leone
South Sudan
Sri Lanka
Sudan
Suriname
Syria
Tajikistan
Togo
Turkey
Turkmenistan
Uganda
Uzbekistan
Venezuela
Yemen
Zambia
Zimbabwe
Comments