Travel Insurance
Your passport is in hand, your flights are booked, your hotel reservations are confirmed… you probably feel like you've got all the details for your trip arranged. But do you know what would happen if you get sick or injured while you are on your trip? How would you manage if your baggage is lost, or your wallet is stolen? What would happen if a family emergency came up that prevented you from going on your trip? There's one simple answer to all these questions:Travel Insurance
A good travel insurance policy will provide you with peace of mind. You'll know that if you get ill or hurt while traveling, you'll be covered for medical care in-country or be evacuated back to the United States or to another country with a high standard of health care. If your trip is interrupted or cancelled due to events outside your control, you won't lose all the hard-earned money you spent on your travel plans.
What to Look for in a Travel Insurance Plan
Medical Benefits, including coverage for medical costs incurred while traveling and evacuation insurance in case you need to be transported to a country with better hospitals.
Trip Cancellation and Interruption Coverage
Financial Compensation for Lost Baggage or Stolen Belongings
24-7 Helpline – The best insurance companies will have a toll-free number you can call from any country to get assistance when you need it. A multi-lingual agent can help with issues like finding local medical care, locating lost luggage, or re-booking a cancelled flight.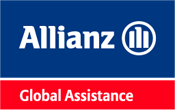 Allianz Global Assistance, one of the most trusted names in the insurance industry, offers comprehensive travel insurance at competitive rates. They even offer coverage for existing medical conditions, airline change fees and expenses incurred if you miss a connection, and children are covered in the policy for free when they travel with a parent or grandparent.
Allianz travel insurance plans can be customized to meet your needs.  Plans typically include:
Trip Cancellation or Interruption Reimbursement (up to the amount purchased)
Coverage for Lost Baggage, Delays, and Change Fees
$500,000 Medical Evacuation Coverage
$25,000 Emergency Medical and Dental Coverage
24/7/365 Travel Assistance Helpline
Visit their website to learn more and get a free quote, or call Allianz at 866-884-3556 and reference ACCAM number F203493 to access preferred rates for PassportInfo.com readers.
Comments