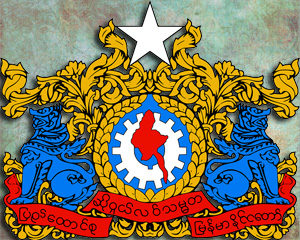 Myanmar is one of the hottest new destinations for leisure travelers, and if you want to check out this southeast Asian gem for yourself, you're going to need a Myanmar visa!
Although the official name of the country is the Republic of Myanmar, many people still call the country by its British colonial name of Burma.  Even the US State Department persists in calling the country Burma!  The largest city, Yangon, also is still sometimes called by the old British name of Rangoon.  (Yes, Rangoon as in Crab Rangoon — but those Chinese restaurant standards don't have anything in common with the delicious and complex Burmese cuisine!)
Do You Need a Visa for Myanmar?
Just about every traveler needs to get a visa to visit Myanmar!  The only travelers who can visit Myanmar without a visa are the citizens of eight countries: Brunei, Cambodia, Indonesia, Laos, Philippines, Singapore, Thailand, and Vietnam.
US citizens, Canadians, Australians, and European Union nationals all need to get a Myanmar visa in advance of travel, as do the citizens of every other nation except the few listed above.
Myanmar visas are required for both business and tourist visits.   Tourist travelers only have the option of one type of visa, valid for a single entry with a stay of up to 28 days.  Business visitors have to get a single entry visa for their first visit to Burma, but on future trips are allowed to apply for multiple entry visas.
Myanmar Visa Types
US citizens traveling to Myanmar for business or tourism have two options for visas: stamped visas issued at the consulate or e-Visas.
Stamped visas are the standard type of visa that is put into your passport at an Embassy or Consulate.  You will need to submit your passport book along with all the other required documents.  Stamped visas are available to tourists as single entry visas valid for a 28 day stay.  Business travelers can get single entry visas valid for 28-70 days, or multiple entry visas if they have previously visited Myanmar on a business visa.  With a stamped visa, you can enter Myanmar anywhere you like — at any airport, land border crossing, or by boat.
e-Visas are visas that are issued online.   You'll need to fill out an online application and upload a digital photo of yourself.  Business visitors are also required to upload a scanned copy of an invitation letter from a company in Myanmar, and a copy of that company's business registration document.
Although it's convenient to be able to apply online and not have to send off your passport book, there are a few drawbacks to e-Visas:
Only single entry visas are available.  Business multiple entry visas are only issued at the Myanmar Embassy and Consulates.
You must enter Myanmar by air at one of three airports — Yangon, Mandalay, or Nay Pyi Daw.  If you plan to enter Myanmar overland or by boat, you'll need a stamped visa.
You must pay online for your visa using a credit card.  This means you'll be subject to foreign transaction fees.  Some travelers have also reported having difficulty getting their payment to process.
Whether you get a stamped visa or an e-Visa, your visa must be used within 90 days of the date it is issued.
Where to Get Your Myanmar Visa
Looking to get a Myanmar visa stamped into your passport?  Myanmar, like Brazil and China, enforces consular jurisdiction. You'll need to apply at the correct consulate of Myanmar based on your state of residence.  In addition to the Embassy of Myanmar in Washington, DC, there are Consulates General of Myanmar in New York City and Los Angeles.
The consular jurisdictions of Myanmar are:
Washington, DC Embssy: Alabama, Arkansas, Colorado, Delaware, DC, Florida, Georgia, Idaho, Illinois, Indiana, Iowa, Kansas, Kentucky, Louisiana, Maine, Maryland, Massachusetts, Michigan, Mississippi, Minnesota, Missouri, Montana, Nebraska, New Hampshire, North Carolina, North Dakota, Ohio, Oklahoma, Pennsylvania, Rhode Island, South Carolina, South Dakota, Tennessee, Texas, Utah, Vermont, Virginia, West Virginia, Wisconsin, Wyoming, Puerto Rico, US Virgin Islands
Los Angeles Consulate: Alaska, Arizona, California, Hawaii, New Mexico, Oregon, Nevada, Washington, US Pacific islands
New York Consulate: Connecticut, New Jersey, New York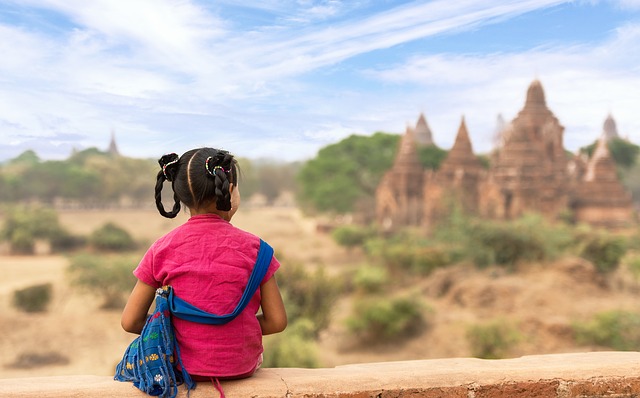 Required Documents for Myanmar Visas
The visa requirements for Myanmar visas are relatively straightforward.  For a stamped visa, you'll need to submit:
Your passport. This must be signed, have two blank pages marked "visas," and be valid for at least six months past your planned trip to Myanmar.
Visa application.  Myanmar visa applications are several pages long and include a "work history" form.  Make sure to complete and sign all pages.  Each consulate has their own visa form, so don't submit the wrong one!
Passport-style photos.
Flight itinerary.  Your flight itinerary must show your name, your departure from the US, your entry to and exit from Myanmar, and your return to the US.
Business travelers must submit a letter of introduction from their company in the US and an invitation letter from the company to be visited in Myanmar.  A copy of the Burmese company's business registration is also needed if you apply at the Myanmar Consulate in New York.
Multiple entry business visas require you to fill out a supplemental request form that certifies you've previously visited Myanmar on a business visa.
Do you have questions about visas for Myanmar?  Ask us in the comments below, or contact a reputable visa expediting service like G3 Global Services or RushMyTravelVisa.com.