Here's a quiz for experienced travelers — for which of these vacations will you need an Indonesia visa?
A) You want to visit the world's largest country comprised solely of islands.
B) You want to see orangutans in the wild.
C) You want to learn to play the gamelan.
D) You want to drink the world's most expensive coffee in the place where it is grown.
Do you know the right answer? It's ALL OF THE ABOVE! Indonesia is an incredibly exciting and diverse destination. It's second only to Brazil in biodiversity. The country's 6,000 inhabited islands are home to such a range of cultures that Indonesia officially celebrates New Years four times a year: the familiar January 1 New Year, Chinese New Year, Hindu New Year, and Islamic New Year! If you want to explore Indonesia's history, nature, and society — or if you just want to chill on the gorgeous beaches of Bali — you're going to need to have an Indonesia visa.
How to Get an Indonesia Visa
US citizens are required to have Indonesia visas in order to enter the country. These can be obtained in several different ways. Read on to find out which way to get a visa is right for you.
Visas on Arrival
If you'd rather not do too much planning ahead, you can get a visa on arrival at most Indonesian airports and seaports. This is a good option if you don't mind standing in line! Visas on arrival are available to citizens of 61 countries, including the United States. They are valid for a stay of up to 30 days, for tourist, business, or social purposes.
You cannot use a visa on arrival to work in Indonesia, study, or take up residency. You'll need to arrange a visa in advance if you intend to spend time living in Indonesia for any purpose.
To get a visa on arrival, you'll need to have the following items:
Your valid passport, with two or more blank visa pages and at least six months of validity remaining.
Proof of your departure ticket.
Visa fee: $35 (US) in cash.
If you want to stay longer than 30 days in Indonesia, you can extend your visa on arrival for an additional 30 days.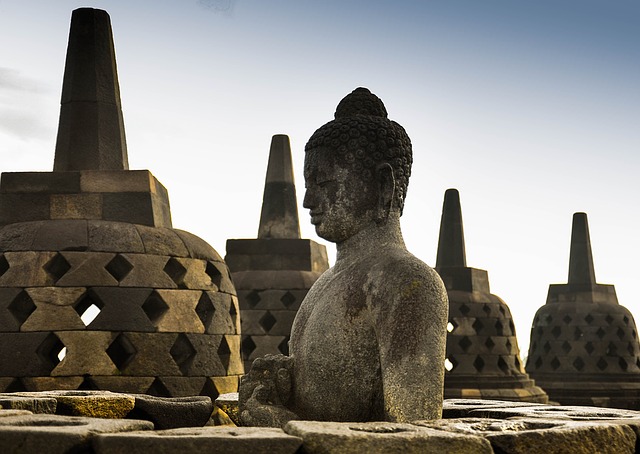 Visa Exemption
At select Indonesia ports of entry, US citizens can also request to enter under a "visa exemption." This is essentially a fee-free visa. You'll still need to have at least six months of validity on your passport and a return ticket showing you are departing Indonesia within the next 30 days. Visa exemptions can not be extended.
Visa exemptions are available at the following ports of entry: Soekarno Hatta Airport in Jakarta, Ngurah Rai Airport in Bali, Kualanamu Airport in Medan, Juanda Airport in Surabaya, Hang Nadim Airport in Batam, as well as Sri Bintan, Sekupang, and Batam Center seaports.
Consular Visas
Do you like the reassurance of having your visa in advance? Do you want to be able to breeze through immigration when you land at the airport? Or do you want to arrange for a long-term stay in Indonesia? You'll want to get your visa in advance at one of Indonesia's Consulates General.
Indonesia is another country that enforces consular jurisdiction. This means that you need to apply at the correct consulate that is in charge of your state of residence.
Indonesia's consular jurisdictions are:
Consulate General of Indonesia in New York
Connecticut
Delaware
Maryland
Maine
Massachusetts
New Hampshire
New Jersey
New York
North Carolina
South Carolina
Pennsylvania
Rhode Island
Vermont
Virginia
West Virginia
Consulate General of Indonesia in Chicago
Illinois
Michigan
Wisconsin
Indiana
Iowa
Kansas
Minnesota
Missouri
Nebraska
North Dakota
South Dakota
Kentucky
Ohio
Consulate General of Indonesia in Houston
Alabama
Arkansas
Florida
Georgia
Louisiana
Mississippi
New Mexico
Oklahoma
Tennessee
Texas
U.S. Virgin Islands
Puerto Rico
Consulate General of Indonesia in Los Angeles
Colorado
Southern California
Arizona
Nevada
Montana
Wyoming
Utah
Hawaii
US Pacific Islands
Consulate General of Indonesia in San Francisco
Alaska
Idaho
Oregon
Washington State
Northern California