Are you making mistakes with your passport? Your passport is a valuable document, so it pays to take good care of it to ensure that it's always available and valid for travel. Over our many years working with passports and visas, we've seen a lot of people make mistakes with their passports that wind up causing them a lot of hassle! Read through our list of the most common passport mistakes so that you won't have any unpleasant surprises the next time you travel.
Mistake: Not Making a Photocopy of Your Passport
A photocopy of your passport can't be used for travel, but it is still an incredibly useful document to have on hand. When you travel, we recommend that you leave a photocopy of your passport at home with someone you trust, and take a copy or two with you. If you passport is lost or stolen while you are traveling, it will be much easier to get a new passport at the nearest US Embassy or US Consulate if you have a photocopy of your lost passport to show them. Even if your passport is lost at home, your photocopy will be useful, because you'll need to fill in the number and issue date of your lost passport on your application for a new one.
While traveling overseas, a photocopy of your passport can also be very useful when you are checking into hotels. Most hotels are required to register the passport details of their foreign guests, and some will ask you to leave your passport at the front desk while they fill out the paperwork. If you have a photocopy with you, you can just show them your original passport book, and then leave the photocopy at the desk. That way, your passport will stay safe with you!
Mistake: Forgetting to Sign Your Passport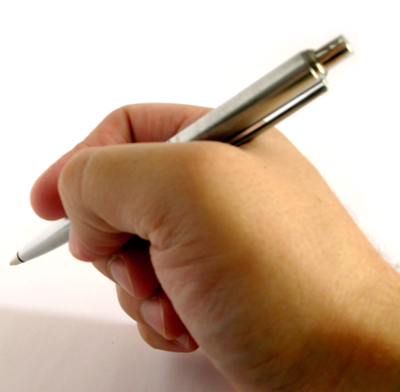 Did you know that your brand new passport is not fully valid until you sign it? Many countries will not allow you to use an unsigned passport to enter. It's even more of an issue if you have to apply for a visa before you travel. Embassies and consulates won't issue visas on unsigned passports, so if your passport isn't signed, you've signed yourself up for delays and additional shipping costs!
When you get your new passport, follow these guidelines to make sure your passport is signed properly:
Sign your passport in blue or black ink. Do not use pencil or marker.
Sign your passport with your full name as listed on your passport, including any middle names and suffixes.
Children under age 16 may sign their own passports if they are capable of doing so, but the passport must also be signed by at least one parent.
Mistake: Keeping Your Passport in Your Back Pocket
Your back pocket is quite possibly the worst place you can carry your passport! Anything carried in your back pocket – especially something large and slim like your passport – is easy pickings for thieves. Trust us, you don't want to spend your vacation dealing with the headache of replacing a stolen passport!

Keeping your passport in your pocket is also an invitation to passport damage. We've known far too many people who have ruined their passports by leaving them in their pockets and tossing them in the washing machine! It's an easy enough mistake to make when you're tired after a trip, and it's a good argument for not keeping your passport in your pocket in the first place. Even in the best case scenario, when your passport doesn't wind up in the hands of a pickpocket or submerged in your washing machine, your passport can be badly damaged from repeatedly sitting on it.
If you want to keep your passport on your person while traveling, a much safer option is to use a traveler's wallet around your neck under your clothes.
Mistake: Not Getting a Passport for Your Newborn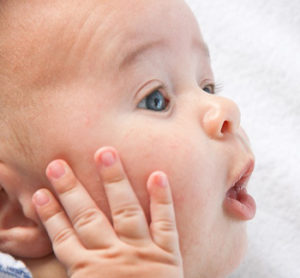 Many people think that newborn babies don't need passports to travel internationally… but this is completely wrong! There's no such thing as being "too young" for a passport. Every traveler needs to have his or her own passport, regardless of the traveler's age.
The only time a child can travel outside of the US without a passport is if he is traveling to Canada by land or sea along with both parents. The parents will still have to prove the child's US citizenship by carrying an original birth certificate showing birth in the United States. However, if you'll be flying to Canada (or flying back to the United States!), you will need to have valid passport books for every member of your family.
Passports for newborn babies are issued according to the minor passport procedure. For more guidance, see our blog series on passports for newborn babies:
Mistake: Not Checking the Validity of Your Passport
When does your passport expire? Not sure? Take a moment to check your passport's expiration date. Trust us, it's better to check your passport ahead of time than to discover at the airport that your passport expired a month ago!
Far too many people skip the step of checking their passport validity when they start making travel plans, and they discover too late that their passport is either expired or does not have enough validity left for their trip. Many countries require that you have at least six months validity remaining on your passport, so even a "valid" passport might not be valid long enough for your travel plans!
The least expensive way to renew your passport is to use the government's standard speed mail-in service, which requires 6 to 8 weeks to complete. If your travel date is less than two months away, you'll need to expedite your passport renewal. If you're really in a hurry to get your passport, call a reputable passport expediting service – they can help you get a new passport in as little as 24 hours.
Have you ever made a passport mistake, or had a near-miss of a passport disaster? Tell us about it in the comments!